Round Planter Features:
A modern twist on a traditional design
Unique textured surface

Resin planters made with Artstone, a superior blend of stone & resin

One-of-a-kind, earthy, marbled appearance
Lightweight, waterproof, frost-resistant, and UV-resistant
Self-watering planter delivers optimal moisture for improved plant health
Removable plug allows for both indoor & outdoor use without a tray
Footed bottom provides optimum airflow for more healthy plants
Eco-friendly planter made with BPA-free, recycled materials
Round Planters - A Gardener's Staple
One thing is sure. You'll find round planters if you walk through any gardeners' designs. They're a staple that fits any style. These exquisite planters boast a textured twist that adds a touch of sophistication to any space. But Cali planters aren't just about style; they also offer a range of practical benefits that make them a must-have for any plant enthusiast.


Self-Watering Planters Eliminate Daily Watering
One of the standout features of Cali round planters is their self-watering functionality. With this innovative system, you can bid farewell to the hassle of frequent watering and ensure your plants receive the perfect amount. The self-watering reservoir intelligently regulates moisture levels. So you'll water less. Equally important, you'll never have to worry about overwatering or drying your plants. You'll enjoy healthier and more vibrant plants with less effort.
Round planters are perfect for plants with an extensive root system. One of the advantages of round planters is that they allow more sunlight into the soil. As a result, your plants grow faster and bigger. The self-watering feature is the icing on the cake.


Durability Coupled with Style
The advantages of our round planters don't end with self-watering. Crafted from high-quality resin, these planters are lightweight, durable, and weather-resistant. You can use them indoors, but you'll appreciate them for their ability to handle anything mother nature dishes out. Their robust construction ensures they can withstand the elements, maintaining their pristine appearance year-round.
Adding to their allure, Cali round planters are available in three captivating colors, each featuring a marbled look that exudes elegance. Whether you prefer the timeless charm of the Ivory White, the Ash Gray's subtle sophistication, or the Onyx Black's bold statement, we have round planters to complement any decor style.


Sizes to Fit Any Space, Large or Small
Cali round planters are available in various sizes to suit your needs and preferences. Whether you're looking to create a small tabletop display or make a bold statement with a larger arrangement, we have the perfect size.
The compact size options, such as the 6-inch or 8-inch planters, are perfect for adorning your desk, shelf, or windowsill with a touch of greenery. These smaller planters are great for housing petite succulents, herb gardens, or delicate flowering plants. So you can add a refreshing burst of nature to any limited space.
If you want to make a more substantial impact, the medium-sized round planters, ranging from 10 to 12 inches, offer a versatile choice. They're ideal for showcasing a variety of plants, such as ferns, ivies, or even small ornamental trees. Place them on a side table, coffee table, or in clusters on your patio to create an inviting and stylish focal point.
For those with a grander vision, the larger Cali round planters, ranging from 14 to 16 inches, provide ample space for statement plants and dramatic arrangements.
These sizable planters showcase bold, tall plants like the Fiddle Leaf Fig, Bird of Paradise, or Yucca. They can anchor a room, patio, or garden, instantly transforming the space into a lush and captivating oasis.


Mix and Match Round Planters for Added Appeal
Mixing and matching round planters with other planter styles is a fantastic way to create eye-catching displays that showcase your unique aesthetic. Consider pairing your round planters with tall planters to create height variation. Or combine them with hanging bowl planters to add a dynamic element to your space. The possibilities are endless, allowing you to curate a stunning arrangement that reflects your style and breathes life into any corner of your home or garden.
Pair vibrant, trailing vines like English Ivy or String of Pearls with upright, statement plants such as the Snake Plant or ZZ Plant to create a captivating contrast in form and texture.
Alternatively, opt for a burst of color with flowering plants like Geraniums or Petunias, complemented by delicate ferns or mosses, for a charming and harmonious blend.
For a modern and minimalist aesthetic, choose succulents like Echeveria or Haworthia and pair them with architectural beauties like the Dracaena or Agave. The juxtaposition of rounded and linear shapes will create a visually striking arrangement that adds a contemporary edge to any space.


Elevate Your Garden with Cali Round Planters
With Cali round planters, the possibilities are endless. Elevate your plant collection with these exquisite self-watering wonders, and watch as your space transforms into a botanical paradise. Embrace the beauty of nature while enjoying the convenience of innovative design - all embodied in these round planters, the perfect blend of style and functionality.
How should I pot my plant?
Add a small amount of perlite medium on top of the Water-Minder area. Finish filling the planter to the planter's rim with a light to medium weight potting mix. Routinely adding plant food, according to plant's directions, will dramatically increase the health, beauty and fullness of the plants in your Cali Round Planter.
What is the Cali Round Planter made of?
The Cali Round Planter is constructed from Artstone material, a proprietary blend of resin, colorant, and crushed limestone. The result is a durable, weather-resistant planter that has a beautiful, marbled look throughout the material. Unlike other planters on the market with a painted finish, Artstone resin planters will never lose their pattern and can be used both indoors or outside.
Is the Cali Round Planter self-watering?
Yes! The Cali Round Planter has a built-in self-watering system called the Water-Minder. This removable insert creates a sub-irrigated reservoir at the bottom of the planter that allows water to seep through the screen. Your plants then absorb the water as needed.
How does the Water-Minder prevent overwatering & underwatering?
The Water-Minder self-watering feature prevents overwatering and underwatering as long as the drainage plug on the bottom of the planter is removed. This is because the water level will always drop to the top of the overflow drain. Your plant will then absorb the water as needed.
If you're worried about underwatering and/or if it's hard to tell if the plant is dry, then we recommend watering frequently to avoid any chance of underwatering. That ensures there is always water available in the reservoir. Just make sure the drainage plug is removed so that the water does not overfill the reservoir, potentially causing watering-logging and root-rot.
Do I need a saucer when using the planter indoors?
A saucer is not needed when using our planters indoors unless you decide to remove the drainage plug from the bottom of the planter. The only downside to keeping the drainage plug in is that you have to be mindful of overwatering. That is because with the drainage plug left in, any excess water will no longer automatically drop to the top of the overflow drain.
Does the Cali Round Planter have drainage holes?
There is a removable drainage plug on the bottom of the planter. This allows the water level to drop to the top of the overflow drain.
When using the planter outdoors, remove the drainage plug to prevent water-logging and root-rot.
How is this an eco-friendly planter?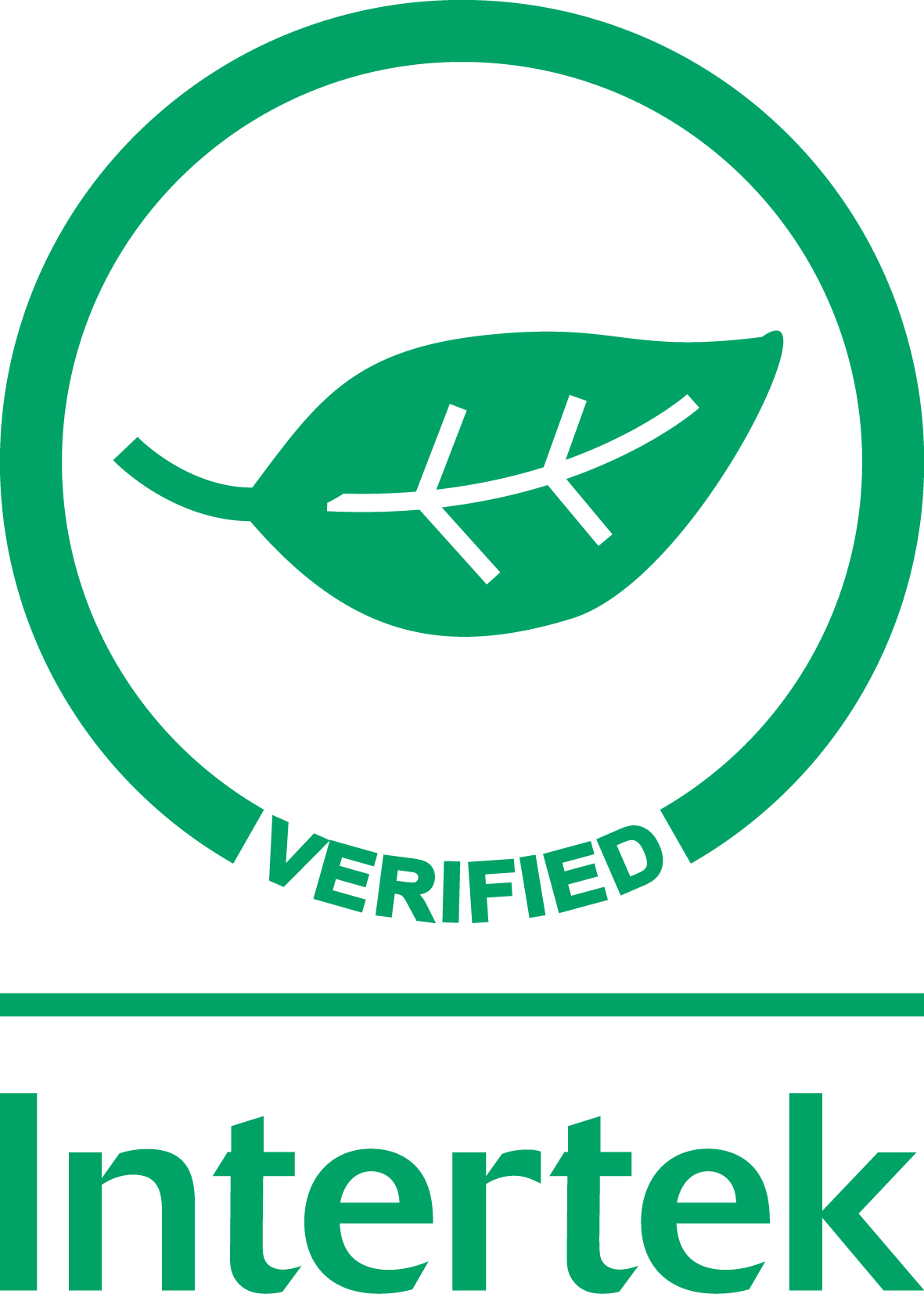 All our Artstone self-watering planters have been independently verified by Intertek to be made of at least 50% recycled materials.
The Cali Round Planter has received Intertek's Green Leaf Mark.
How much does the Cali Round Planter weigh?
The weight varies by size as follows:
6-Inch: 0.8 lbs.
8-Inch: 1.4 lbs.
10-Inch: 2.4 lbs.
12-Inch: 3.5 lbs.
14-Inch: 5.4 lbs.
Where is the Cali Round Planter manufactured?
The Cali Round Planter is manufactured and imported from our partner in Malaysia.
Do you ship outside the United States?
We ship internationally to Canada only. We recommend using a freight forwarding service, such as DHL, if you wish to order and ship outside of the U.S. or Canada. All shipments from our facility must be sent to a U.S.- or Canadian-based address.
| | |
| --- | --- |
| Order Total | Shipping Charge |
| | |
| | |
*Flat rate and free shipping only apply within the Contiguous U.S. All shipments outside the lower 48 United States will be charged a shipping cost.
Handling + Shipping Insurance - This $0.97 fee helps offset the rising costs we're incurring around fulfillment. It also allows us to continue offering free replacements for lost, stolen, or damaged packages. Although shipping carriers are usually the one at fault, they almost always put the burden back on businesses to cover those expenses.
PO Boxes - Please note that you must contact our Consumer Care team to place an order that ships to a PO box to ensure proper delivery. Failure to do so may result in a longer delivery time and additional shipping charges.
When will I receive my order?
An estimated range is provided at the top of this page. All items are shipped directly from our Lancaster, PA headquarters. Orders are typically processed and shipped in 1 business day via FedEx Home Delivery or USPS. You can also view this map from FedEx to estimate how long a shipment will take to arrive after it leaves our warehouse. We do not currently offer expedited shipping.
For more info, review our Shipping Policy and Return Policy in their entirety.