Transform any indoor or outdoor space with our simple, beautiful, and functional decorative planters.
---
Our planters routinely get 5-star reviews. But don't take our word for it. Instead, read independently verified customer reviews and learn why Root & Vessel decorative planters are growing in popularity!
Trending Styles in Decorative Planter Pots
---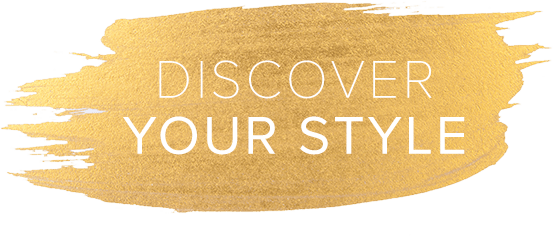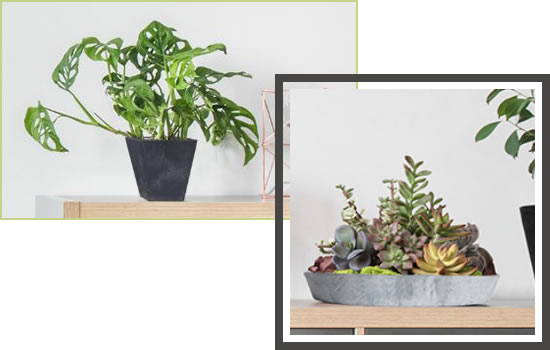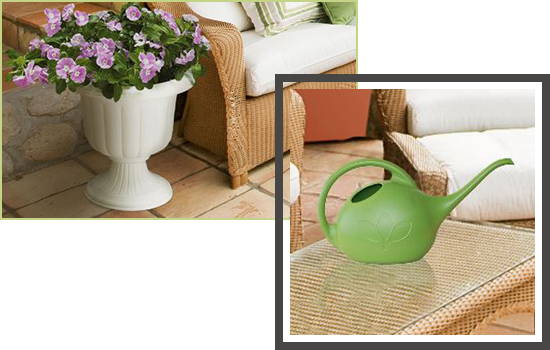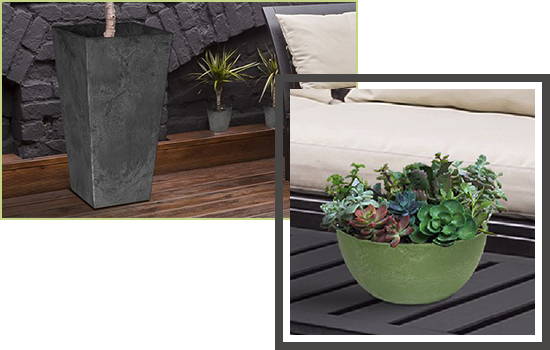 SELECT A STYLE:

clean lines &


timeless neutrals

A modern living room should always be stocked aplenty with plants and pillows. Cozy up with loved ones and enjoy time at home in style with unique, trendy décor. Transform your space and feel good.

SHOP THIS LOOK »
---
Artstone resin planters feature a plastic and stone blend that creates incredibly durable planters. In addition, the collection of 5½" and larger decorative planters feature a unique, self-watering system. So, you don't have to water as often. These sub-irrigated planters use natural capillary action, or wicking, to draw water from the bottom of the reservoir through the potting media to the plant's roots like a sponge. Each self-watering resin planter includes an aeration screen with a built-in wicking chamber, an overflow drain with a removable drainage plug, and a water reservoir. Remove the drain plug from the bottom when using these decorative planters outdoors to prevent water logging and root rot. Shop Artstone Resin Planters »
All of our Artstone planters 5½" and larger contain a unique self-watering feature so that you don't have to water as often. When using these planters outdoors, simply remove the drainage plug from the bottom to prevent water-logging and root-rot. Shop Artstone »
---
Every gardener can use a little inspiration. Find how people use decorative planters to spruce up their homes & gardens. And learn more about selecting the right planters. Plus, check out images of plants, planters, and dazzling garden displays from Instagram.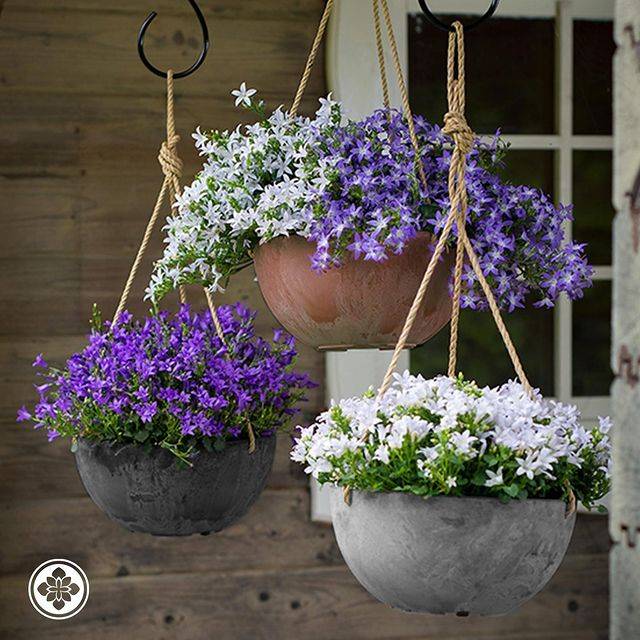 Hanging Bowl Planters
Indoors or outdoors, decorative hanging planters are a #cottagecore dream! You can fill the planters with flowers, herbs, or vining plants. Then, sit back and watch them grow big and beautiful. Use our fun watering cans to keep them happy!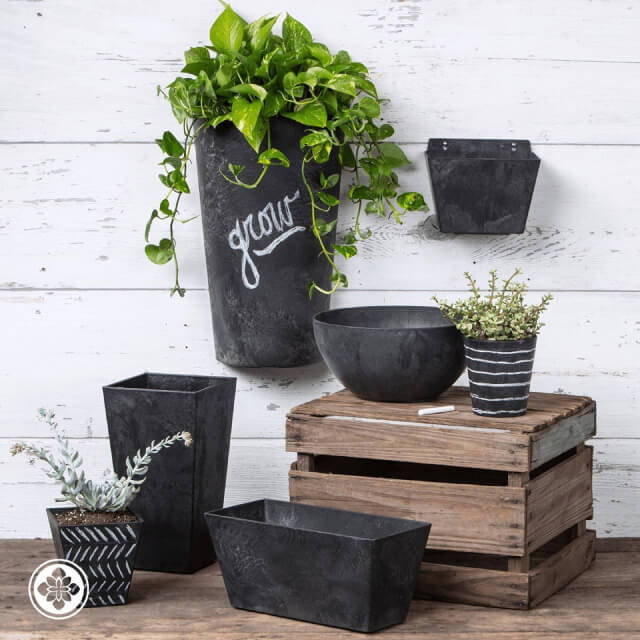 Black Resin Planters
Use chalk on our black resin planters for a decorative look. And cleaning is easy. Just use a little water. Plus, black planters absorb heat, making them great for growing plants in the winter. They pair nicely with our tray planters.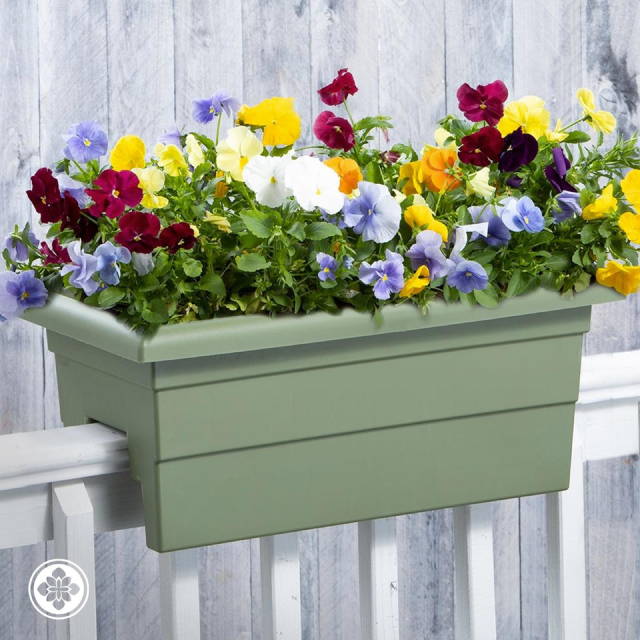 Railing Planters
Railing planters are a versatile addition to any deck. Plant your favorite flowers. Or place one near your grill for quick access to herbs and vegetables to add more flavor to your grilling! Pair them with our other planters.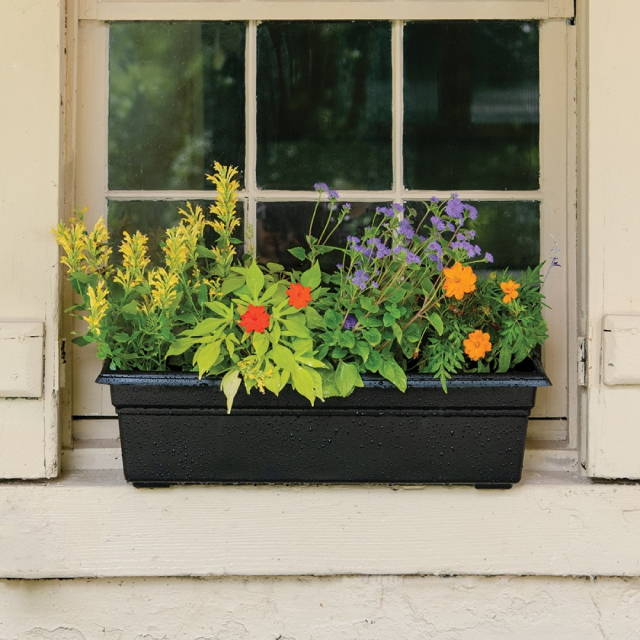 Flower Window Boxes
Looking to add some curb appeal? Flower window boxes are a great way. Plant them with annuals like marigolds, petunias, or geraniums to add a color burst. Plus, you can change them out for seasonal interest. Nothing says fall like chrysanthemums.