Hanging Tray Planter Features:
Unique hanging tray planter that is primarily meant to be used indoors
Perfect for hanging miniature gardens of succulents, air plants, mini potted plants, etc.

Resin planters made with Artstone, a superior blend of stone & resin

One-of-a-kind marbled look
Lightweight, waterproof, frost-resistant, and UV-resistant
Eco-friendly planter made with BPA-free, recycled materials
Includes pre-knotted beige rope and steel clasps (assembly required)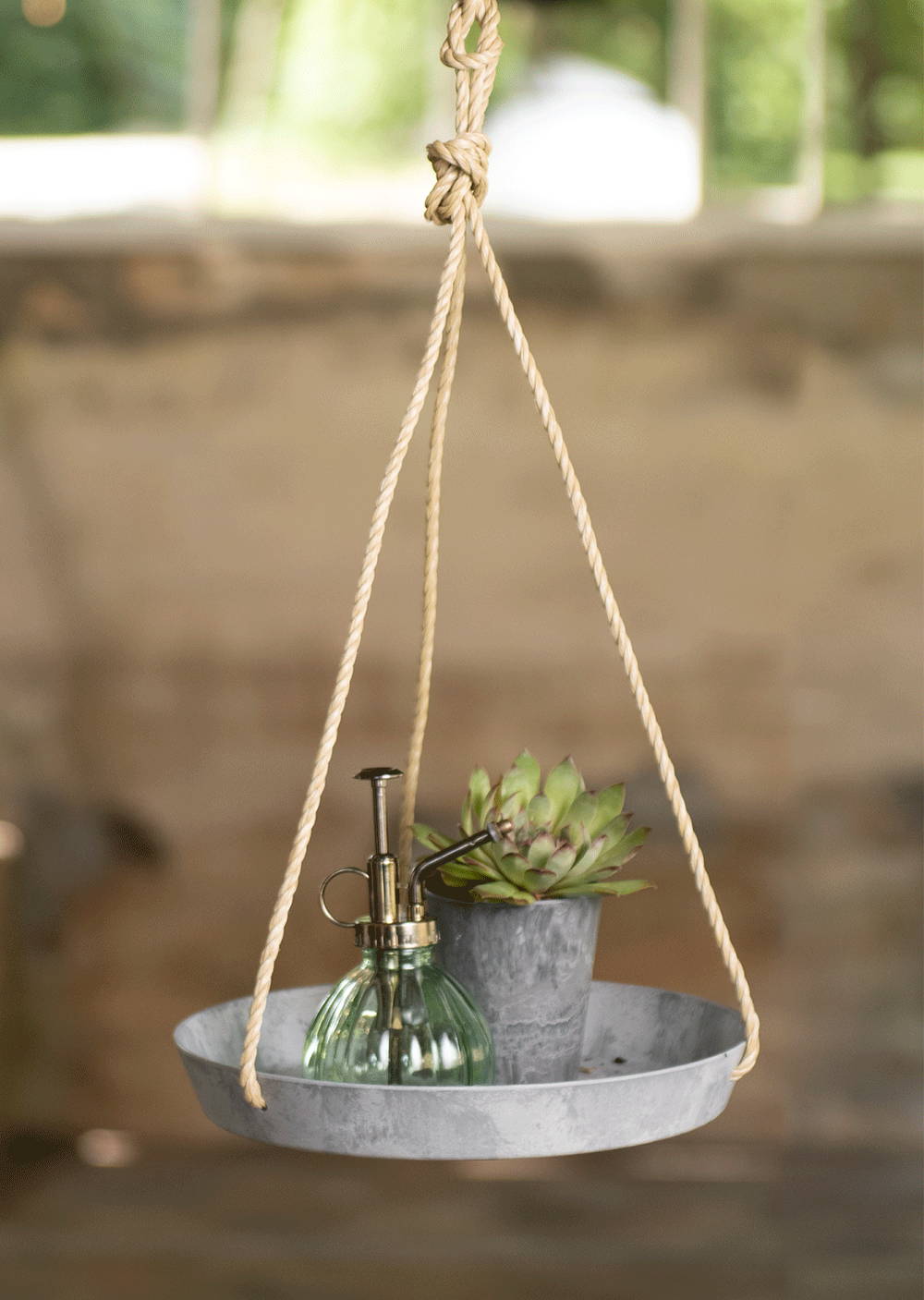 Breaking away from traditional hanging planters, the Napa Hanging Tray Planter is a unique take on hanging pots and home decor. Made with Artstone, a blend of BPA-free, weather-resistant, natural stone and hi-grade resin, not only makes them lightweight and durable, but it also gives them a beautiful, natural marbled surface pattern. Use the coated tri-rope to suspend the tray planter in your desired interior or exterior location. Place small pots and fun plant accessories on the tray or place your favorite succulents, air plants, or mini foliage and watch how these gorgeous additions beautify your living space.
How do I attach the included rope hanger?
Simply slide the three ends of the rope and metal fasteners through the three holes around the edge of the planter from the outside. Be sure to bend the rope where it joins the fastener into a "T" shape so it can't slip back through the hole.
For more detailed instructions, view our PDF assembly guide.
What is the Napa Hanging Tray Planter made of?
The Napa Hanging Tray Planter is constructed from Artstone material, which is a proprietary blend of resin, colorant, and crushed limestone. The result is a durable, weather-resistant planter that has a beautiful, marbled look throughout the material. Unlike other planters on the market with a painted finish, Artstone resin planters will never lose their pattern and can be used both indoors or outside.
Is the Napa Hanging Tray Planter self-watering?
No, the Napa Hanging Tray Planter does not include a built-in self-watering system like most of our other Artstone resin planters.
Does the Napa Hanging Tray Planter have drainage holes?
How is this an eco-friendly planter?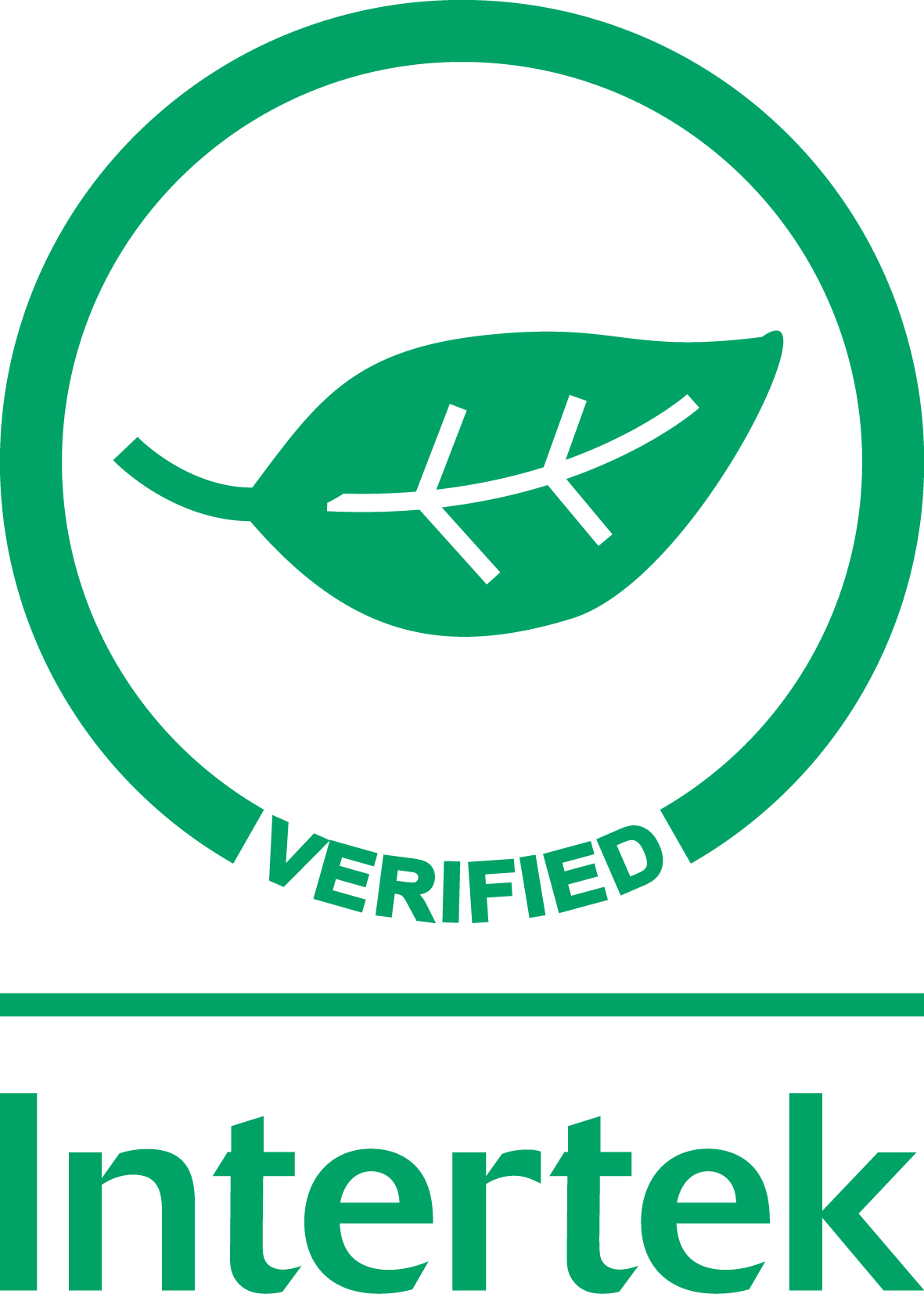 All our Artstone self-watering planters have been independently verified by Intertek to be made of at least 50% recycled materials.
The Napa Hanging Tray Planter has received Intertek's Green Leaf Mark.
How much does the Napa Hanging Tray Planter weigh?
The weight varies by size as follows:
10-Inch: 0.7 lbs.
12-Inch: 0.9 lbs.
Where is the Napa Hanging Tray Planter manufactured?
The Napa Hanging Tray Planter is manufactured and imported from our partner in Malaysia.
Do you ship outside the United States?
We ship internationally to Canada only. We recommend using a freight forwarding service, such as DHL, if you wish to order and ship outside of the U.S. or Canada. All shipments from our facility must be sent to a U.S.- or Canadian-based address.
| | |
| --- | --- |
| Order Total | Shipping Charge |
| | |
| | |
*Flat rate and free shipping only apply within the Contiguous U.S. All shipments outside the lower 48 United States will be charged a shipping cost.
Handling + Shipping Insurance - This $0.97 fee helps offset the rising costs we're incurring around fulfillment. It also allows us to continue offering free replacements for lost, stolen, or damaged packages. Although shipping carriers are usually the one at fault, they almost always put the burden back on businesses to cover those expenses.
PO Boxes - Please note that you must contact our Consumer Care team to place an order that ships to a PO box to ensure proper delivery. Failure to do so may result in a longer delivery time and additional shipping charges.
When will I receive my order?
An estimated range is provided at the top of this page. All items are shipped directly from our Lancaster, PA headquarters. Orders are typically processed and shipped in 1 business day via FedEx Home Delivery or USPS. You can also view this map from FedEx to estimate how long a shipment will take to arrive after it leaves our warehouse. We do not currently offer expedited shipping.
For more info, review our Shipping Policy and Return Policy in their entirety.