Tray Planter Features:
Modern, sleek tray planter designed for indoor use
Perfect for miniature gardening with succulents, moss, and small sculptures

Resin planters made with Artstone, a superior blend of stone & resin

One-of-a-kind marbled look
Lightweight, waterproof, frost-resistant, and UV-resistant
Eco-friendly planter made with BPA-free, recycled materials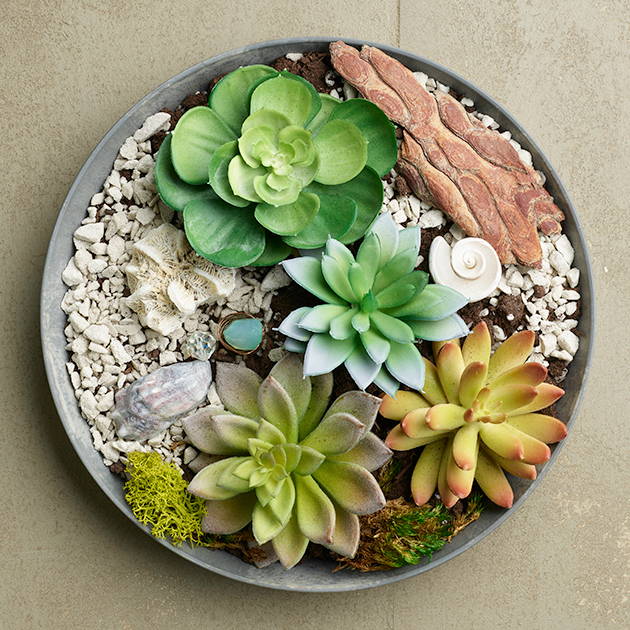 Tray Planters Add Interest to Most Any Surface
Have you been looking to add some dimension to a dull side table, counter area, desktop, or coffee table? Try a tray planter. They give you an open canvas for creating the perfect miniature, Zen, or fairy garden.
Start with a decorative tray planter, and let your imagination do the rest.
Create a Miniature Garden Using Planter Trays
Use some decorative stones, succulents, cacti, small sculptures, and moss to create a variety of feels, from whimsical to dramatic. Succulent tray gardens are one of the hottest new trends in limited-space gardening this year.
Tray planters are also great for housing slow-growing dwarf plants like agave, aloe, sedum, African violets, snake plants, and other plants that typically work well in rock gardens. The possibilities are endless. Just make sure you select plants that fit the area's lighting.
Artstone Tray Planters Have a Natural, Marbled Look
Our tray planters use Artstone's blend of natural stone and high-grade resin to create a unique surface pattern with a subtle, marbled texture. They're lightweight, fade-resistant, highly durable, and will last for years and years.
You can select from 10 and 12-inch planter trays. Ten-inch trays work well with 1/2" scale miniature garden accessories, while our 12-inch tray planters use larger-sized accessories of 1" scale.
We even have hanging tray planters and planter pods that work great for miniature and fairy gardens.
What is the Napa Tray Planter made of?
The Napa Tray Planter is constructed from Artstone material, which is a proprietary blend of resin, colorant, and crushed limestone. The result is a durable, weather-resistant planter that has a beautiful, marbled look throughout the material. Unlike other planters on the market with a painted finish, Artstone resin planters will never lose their pattern and can be used both indoors or outside.
Is the Napa Tray Planter self-watering?
No, the Napa Tray Planter does not include a built-in self-watering system like most of our other Artstone resin planters.
Does the Napa Tray Planter have drainage holes?
How is this an eco-friendly planter?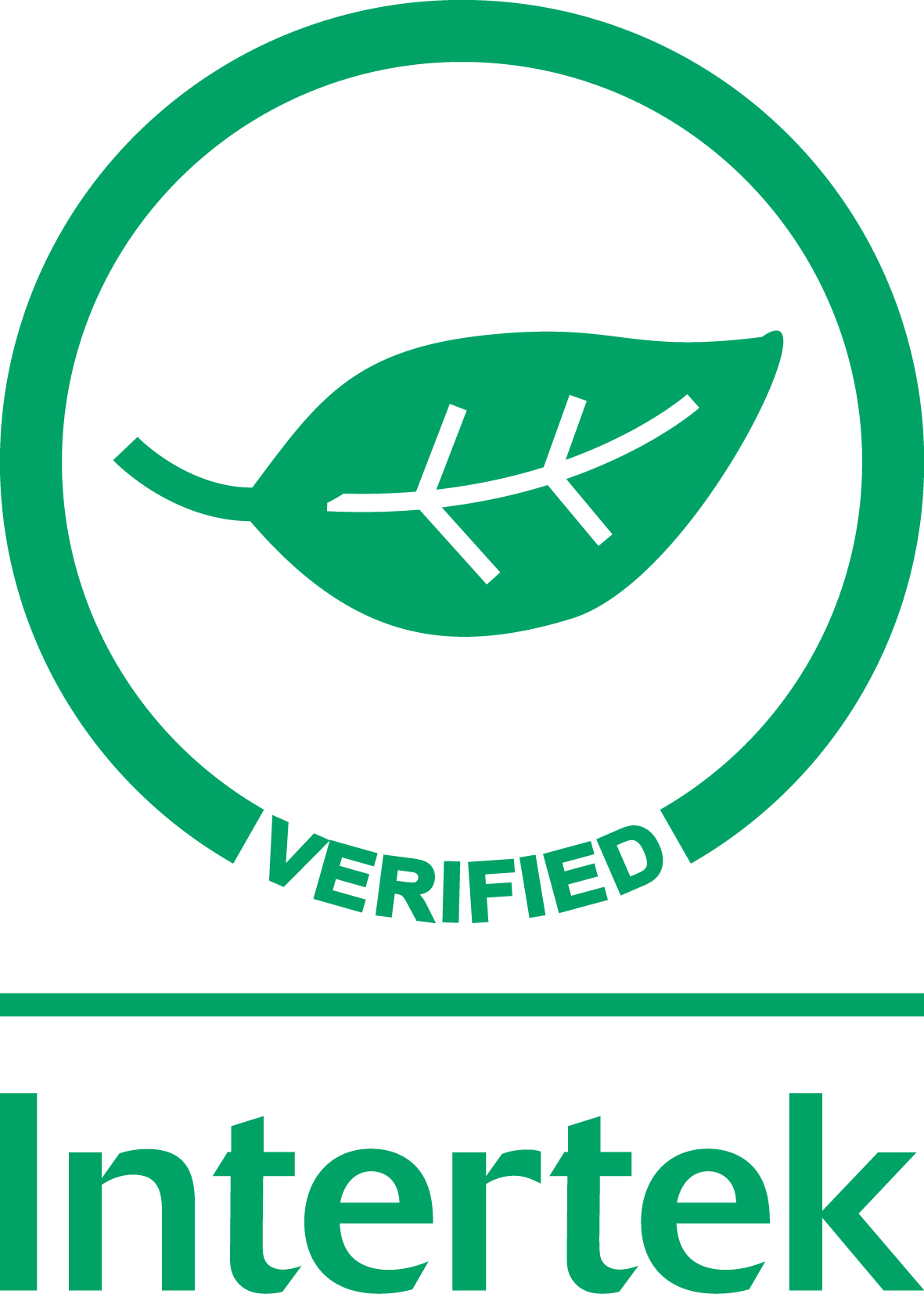 All our Artstone self-watering planters have been independently verified by Intertek to be made of at least 50% recycled materials.
The Napa Tray Planter has received Intertek's Green Leaf Mark.
How much does the Napa Tray Planter weigh?
The weight varies by size as follows:
10-Inch: 0.7 lbs.
12-Inch: 0.9 lbs.
Where is the Napa Tray Planter manufactured?
The Napa Tray Planter is manufactured and imported from our partner in Malaysia.
Do you ship outside the United States?
We ship internationally to Canada only. We recommend using a freight forwarding service, such as DHL, if you wish to order and ship outside of the U.S. or Canada. All shipments from our facility must be sent to a U.S.- or Canadian-based address.
| | |
| --- | --- |
| Order Total | Shipping Charge |
| | |
| | |
*Flat rate and free shipping only apply within the Contiguous U.S. All shipments outside the lower 48 United States will be charged a shipping cost.
Handling + Shipping Insurance - This $0.97 fee helps offset the rising costs we're incurring around fulfillment. It also allows us to continue offering free replacements for lost, stolen, or damaged packages. Although shipping carriers are usually the one at fault, they almost always put the burden back on businesses to cover those expenses.
PO Boxes - Please note that you must contact our Consumer Care team to place an order that ships to a PO box to ensure proper delivery. Failure to do so may result in a longer delivery time and additional shipping charges.
When will I receive my order?
An estimated range is provided at the top of this page. All items are shipped directly from our Lancaster, PA headquarters. Orders are typically processed and shipped in 1 business day via FedEx Home Delivery or USPS. You can also view this map from FedEx to estimate how long a shipment will take to arrive after it leaves our warehouse. We do not currently offer expedited shipping.
For more info, review our Shipping Policy and Return Policy in their entirety.