Decorative Cache Pot Features:
5" decorative cache pots are an affordable solution for small plants like orchids, bamboo, succulents, bonsai trees, etc.
Modern, sleek drop-in planter to use primarily indoors
One-of-a-kind design with a marbled finish
Lightweight, fade-resistant, shatter-resistant, and UV-protected

Resin planters made with Artstone, a superior blend of stone & resin

Eco-friendly planter made with BPA-free, recycled materials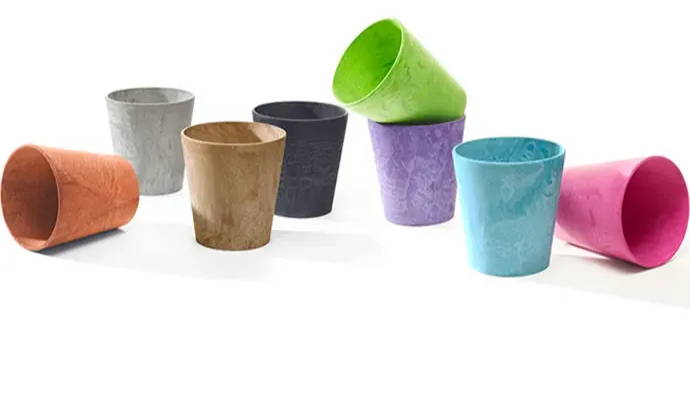 For gardening enthusiasts and indoor plant lovers, finding the perfect pot to showcase your greenery is essential to creating an inviting and aesthetically pleasing living space. Cache pots offer a delightful and functional solution. Cache planters have diverse uses and complement different plant types, especially orchids.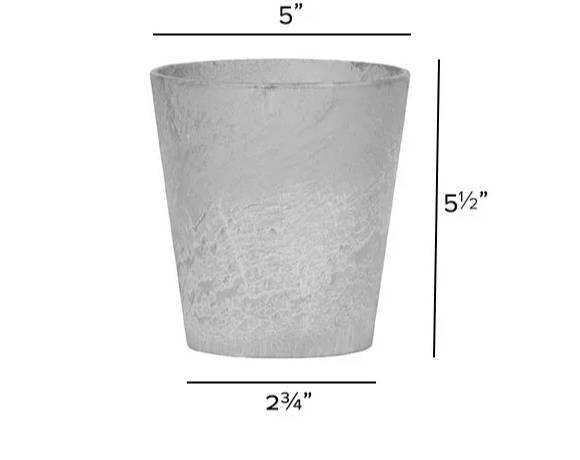 What Are Cache Pots?
If you aren't familiar, cache pots are decorative planters designed to hold a grow pot. Their name stems from a French word that literally means to hide a pot.
Cache pot planters cover the plain grow pots common with store-bought plants. They allow you to hide that pot without repotting the plant. That's a plus for some plants with sensitive roots. It's also a plus for you as it removes the need to transplant the plant from one pot to another.
The other advantage is that you can swap plants easily and often. So if you want to change plants based on the season or just want to change things up, cache pots make it easy. There's no planting and no mess. Just take out the existing plant and drop in a new one.
Unlike traditional planters with drainage holes that can be directly planted, cache pots generally serve as a decorative cover. However, you can plant directly into a cache pot if you add drainage holes.


Enhancing Indoor Spaces with Cache Pot Planters
Our cache pots for plants are affordable and versatile for showcasing small plants like orchids, bamboo, succulents, and bonsai trees. Their modern and sleek designs suit indoor spaces such as living rooms, offices, and bedrooms. The lightweight nature of cache pots allows easy maneuvering, allowing you to change their placement and refresh your interior decor.


Using Cache Pots for Plants in Your Garden and Home
Integrating cache pots into your garden and home is simple. Select your preferred pot, ensuring it matches the size of the grow pot containing your chosen plant. Our cache planters are five inches. Drop the grow pot into the cache pot, providing it fits snugly. The cache pot will now serve as an eye-catching cover, instantly enhancing the visual appeal of your indoor plants.
Consider grouping multiple cache pots on a plant stand or windowsill for a cohesive look. Mixing and matching cache pots with various colors can create an eclectic display that adds charm to any room. We offer eight vibrant colors so you can easily find one to match your room's decor. Or go crazy and create a rainbow using different colors.


Enjoy the Durability of Resin Planters
Artstone resin planters offer the perfect balance of durability and elegance. They combine resin and crushed limestone to produce a lightweight yet incredibly durable cache pot. They include a one-of-a-kind marbled look that adds a refined touch to the planters.
Resin planters are fade-resistant and shatter-resistant, ensuring they maintain their beautiful appearance for an extended period. If you want to use them outside, our cache pots for plants feature UV protection to protect them from sun damage.
Our resin cache pots are environmentally friendly, made from recycled materials, and BPA-free.


The Perfect Planter for Orchids
Orchids are beloved for their stunning blooms and unique charm. But they can be a bit picky regarding their growing conditions. Cache pots are an excellent choice for orchids. The array of colors lets you select one that complements your plant.
Our 5-inch planters are great for orchids around ten inches tall. When planting directly into the cache pot, place your orchid and add in the orchid potting mix. Orchids are not potted in regular indoor potting soil, but instead, an orchid-specific porous mix that can include sphagnum moss, fir bark, coconut husk, and tree fern fibers.
These plants require good drainage, so if you're using our cache pots for orchids, you'll need to drill holes into their bottom.


One Great Little Decorative Planter
Cache pots offer a versatile and stylish solution for indoor gardening enthusiasts. Whether displaying orchids, bamboo, succulents, or bonsai trees, let cache pots be the perfect companion to transform your living spaces into lush and inviting indoor gardens.
How should I pot my plant?
Add a small amount of perlite medium to the bottom of the planter. Finish filling the Artstone pot with a light to medium weight potting mix. Routinely adding plant food, according to plant's directions, will dramatically increase the health, beauty and longevity of the plants in your Cache Pots.
What is the Cache Pot made of?
The Cache Pot Planter is constructed from Artstone material, which is a proprietary blend of resin, colorant, and crushed limestone. The result is a durable resin planter that has a beautiful, marbled look.
Is the Cache Pot self-watering?
No, the Cache Pot does not include a built-in self-watering feature like most of our other Artstone resin planters.
Does the Cache Pot have drainage holes?
How is this an eco-friendly planter?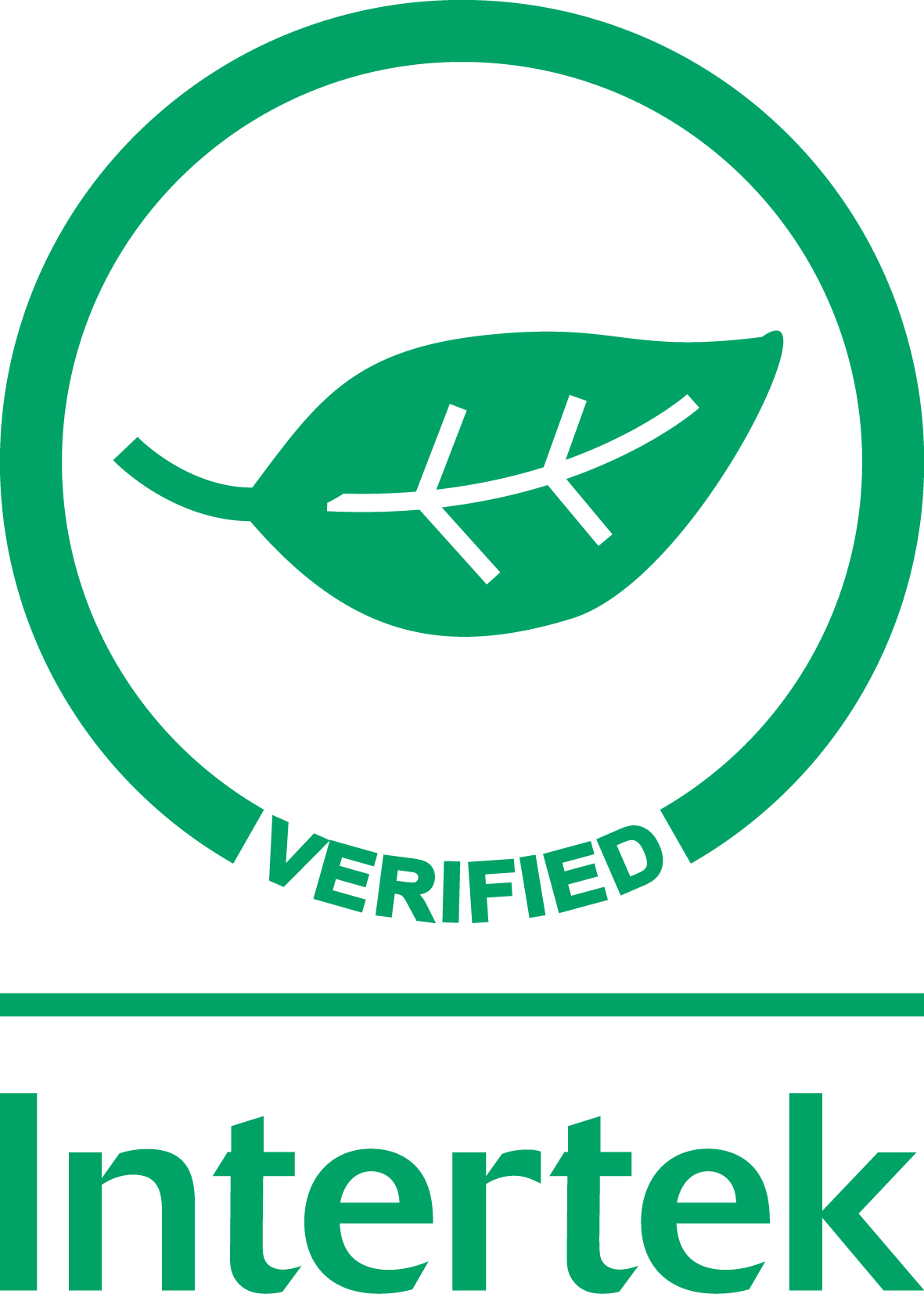 All our Artstone self-watering planters have been independently verified by Intertek to be made of at least 50% recycled materials.
The Cache Pot Planter has received Intertek's Green Leaf Mark.
How much do the 5" Cache Pot Planters weigh?
The 5-inch Cache Pot weighs approximately 0.5 lbs.
Where is the Cache Pot manufactured?
The Cache Pot is manufactured and imported from our partner in Malaysia.
Do you ship outside the United States?
We ship internationally to Canada only. We recommend using a freight forwarding service, such as DHL, if you wish to order and ship outside of the U.S. or Canada. All shipments from our facility must be sent to a U.S.- or Canadian-based address.
| | |
| --- | --- |
| Order Total | Shipping Charge |
| | |
| | |
*Flat rate and free shipping only apply within the Contiguous U.S. All shipments outside the lower 48 United States will be charged a shipping cost.
Handling + Shipping Insurance - This $0.97 fee helps offset the rising costs we're incurring around fulfillment. It also allows us to continue offering free replacements for lost, stolen, or damaged packages. Although shipping carriers are usually the one at fault, they almost always put the burden back on businesses to cover those expenses.
PO Boxes - Please note that you must contact our Consumer Care team to place an order that ships to a PO box to ensure proper delivery. Failure to do so may result in a longer delivery time and additional shipping charges.
When will I receive my order?
An estimated range is provided at the top of this page. All items are shipped directly from our Lancaster, PA headquarters. Orders are typically processed and shipped in 1 business day via FedEx Home Delivery or USPS. You can also view this map from FedEx to estimate how long a shipment will take to arrive after it leaves our warehouse. We do not currently offer expedited shipping.
For more info, review our Shipping Policy and Return Policy in their entirety.