Square Planter Features:
Resin planters made with Artstone, a superior blend of stone & resin

Modern, one-of-a-kind marbled look
Versatile for interior or outdoor decor
Lightweight, waterproof, frost-resistant, and UV-resistant
Self-watering feature keeps plants consistently hydrated
Removable plug allows for both indoor & outdoor use without a tray
Footed bottom provides airflow to root systems
Eco-friendly planter made with BPA-free, recycled* materials

(*excluding white)
Square Planters: The Perfect Choice for Garden Enthusiasts
Square planters have gained immense popularity among garden enthusiasts. They bring a modern architectural edge to indoor and outdoor spaces. With their clean lines and symmetrical design, these planters have become preferred by individual gardeners and establishments like hotels and restaurants.


Square Planters Have Advantages
You might think a planter is a planter. But square planters have some benefits versus round planters, in particular.
Space-Saving Design
One of the critical advantages of square planters is their ability to fit seamlessly into corners, optimizing the available space. By placing a square planter in a corner, you can maximize the usage of your garden or patio area, creating a visually appealing and functional environment.
Increased Soil Capacity
Compared to traditional round pots, square planters can hold up to 8% more soil. This extra soil capacity allows plants to establish more vigorous root systems and promotes healthier growth. Whether you prefer flowering bulbs, herbs, trees, shrubs, or perennials, square planters offer the ideal environment for your plants to thrive.
Reduced Water Runoff
When it comes to watering, square planters demonstrate superior efficiency. With 22% less runoff than round pots, square planters minimize water wastage and ensure that your plants receive optimal hydration. This water-saving feature benefits your plants and promotes sustainable gardening practices.
Ample Room for Root Growth
Plant roots require sufficient space to expand and develop. Square planters provide more room for root growth than round pots, allowing plants to establish strong and healthy root systems. This feature mainly benefits plants that require extensive root networks, ensuring their long-term vitality.
Enhanced Stability
Stability is a crucial factor to consider when selecting planters, especially for outdoor spaces. Square planters offer a more stable base than most round planters. So you'll have a lesser chance of your planter tipping over or being affected by strong winds. This stability ensures your plants remain secure and protected, even in adverse weather conditions.


The Versatility of Square Planters
Square planters offer endless possibilities when it comes to design and arrangement. Their versatility allows you to create visually striking compositions in your garden or patio. You can position two square planters on either side of a path or entryway as a visual cue guiding people through your outdoor space. Alternatively, you can use large square planters filled with lush greenery to create private and intimate areas while making a bold statement.
Ella square planters come in sizes ranging from six to eighteen inches, with four distinct color schemes. This range of options allows you to mix and match sizes and colors to suit your style and preferences. For instance, the six and eight-inch square planters are ideal for planting herbs, providing a convenient and easily identifiable solution for growing your favorite culinary ingredients.
To further cater to your gardening needs, we offer sets of three planters. Our Kona square resin planters include 10-1/2, 12-1/2, and 14-1/2-inch containers, providing a comprehensive and aesthetically pleasing planting solution.


Sizes to Fit Any Plant and Space
The size range of our square planters offers garden enthusiasts incredible versatility. From the smaller sizes perfect for herbs and small plants to the larger options capable of accommodating trees and shrubs, these planters provide ample space for various plant types.
With the ability to mix and match sizes, you can create visually appealing compositions and experiment with different combinations of plants. Whether you want to create a herb garden, display vibrant flowers, or even grow small trees, the range of sizes available ensures that you can find the perfect fit for your gardening aspirations. The versatility of Ella square planters allows you to unleash your creativity and transform your garden into a lush and captivating oasis.


Artstone Resin Planters: Durability and Character Combined
When you choose Ella square planters, you benefit not only from their elegant appearance but also from their exceptional durability. These planters are crafted from Artstone resin, which offers a unique marbled look while ensuring long-lasting performance.
The Artstone blend combines plastic and natural stone, resulting in planters that can withstand various weather conditions, including sun, rain, sleet, and frost. This durability makes Ella square planters a reliable choice, ensuring they will remain in excellent condition for years.
Despite their robust construction, these square planters are surprisingly lightweight. It's easy to move them from one location to another. So if you'd like to redecorate your patio, you can shift them to another spot effortlessly. Their lightweight also allows you to move plants to more shady locations instead of baking in the mid-summer sun.


Effortless Watering with the Water Minder Feature
Worry no more if you often worry about underwatering or overwatering your plants. Ella square planters include a water minder feature with a removable insert. It creates a convenient water reservoir at the bottom of the planter.
This innovative feature ensures that your plants have consistent access to water. Equally important, it reduces the frequency of watering. That's handy if you're gone a day or two and can't take care of your plants.
It's also a plus for your plants. Plants can draw water into their roots through capillary action. And that helps promote more vigorous routes that produce more flowers and healthy plants.
The self-watering feature is standard with almost all Artstone resin planters. So you'll enjoy durable, decorative planters that help you save time.
How should I pot my plant?
Add a small amount of perlite medium on top of the Water-Minder area. Finish filling the planter to the planter's rim with a light to medium weight potting mix. Routinely adding plant food, according to plant's directions, will dramatically increase the health, beauty and fullness of the plants in your Ella Square Planter.
What are Ella Square Planters made of?
The Ella Square Planter is constructed from Artstone material, which is a proprietary blend of resin, colorant, and crushed limestone. The result is a durable, weather-resistant planter that has a beautiful, marbled look throughout the material. Unlike other planters on the market with a painted finish, Artstone resin planters will never lose their pattern and can be used both indoors and outside.
Is the Ella Square Planter self-watering?
Yes! The Ella Square Planter has a built-in self-watering system called the Water-Minder. This removable insert creates a sub-irrigated reservoir at the bottom of the planter that allows water to seep through the screen. Your plants then absorb the water as needed.
How does the Water-Minder prevent overwatering & underwatering?
The Water-Minder self-watering feature prevents overwatering and underwatering as long as the drainage plug on the bottom of the planter is removed. This is because the water level will always drop to the top of the overflow drain. Your plant will then absorb the water as needed.
If you're worried about underwatering and/or if it's hard to tell if the plant is dry, then we recommend watering frequently to avoid any chance of underwatering. That ensures there is always water available in the reservoir. Just make sure the drainage plug is removed so that the water does not overfill the reservoir, potentially causing watering-logging and root-rot.
Do I need a saucer when using the planter indoors?
A saucer is not needed when using our planters indoors unless you decide to remove the drainage plug from the bottom of the planter. The only downside to keeping the drainage plug in is that you have to be mindful of overwatering. That is because with the drainage plug left in, any excess water will no longer automatically drop to the top of the overflow drain.
Does the Ella Square Planter have drainage holes?
There is a removable drainage plug on the bottom of the planter. This allows the water level to drop to the top of the overflow drain.
When using the planter outdoors, remove the drainage plug to prevent water-logging and root-rot.
How is this an eco-friendly planter?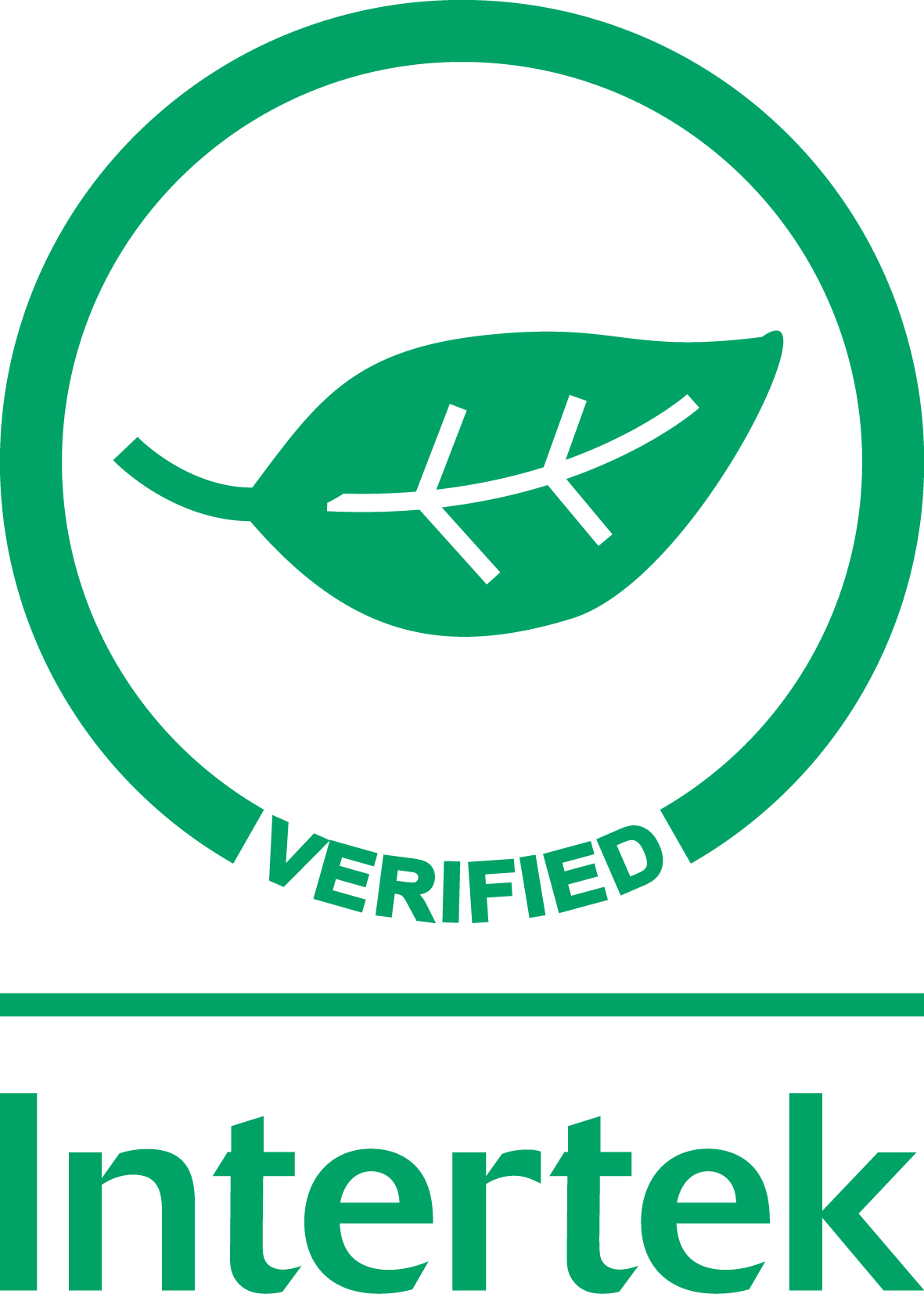 All our Artstone self-watering planters have been independently verified by Intertek to be made of at least 50% recycled materials.
The Ella Square Planter has received Intertek's Green Leaf Mark.
How much do Ella Square Planters weigh?
The weight varies by size as follows:
6-Inch: 0.8 lbs.
8-Inch: 1.6 lbs.
10-Inch: 2.9 lbs.
12-Inch: 3.9 lbs.
14-Inch: 6.3 lbs.
16-Inch: 9.8 lbs.
18-Inch: 13.0 lbs.
Where is the Ella Square Planter manufactured?
The Ella Square Planter is manufactured and imported from our partner in Malaysia.
Do you ship outside the United States?
We ship internationally to Canada only. We recommend using a freight forwarding service, such as DHL, if you wish to order and ship outside of the U.S. or Canada. All shipments from our facility must be sent to a U.S.- or Canadian-based address.
| | |
| --- | --- |
| Order Total | Shipping Charge |
| | |
| | |
*Flat rate and free shipping only apply within the Contiguous U.S. All shipments outside the lower 48 United States will be charged a shipping cost.
Handling + Shipping Insurance - This $0.97 fee helps offset the rising costs we're incurring around fulfillment. It also allows us to continue offering free replacements for lost, stolen, or damaged packages. Although shipping carriers are usually the one at fault, they almost always put the burden back on businesses to cover those expenses.
PO Boxes - Please note that you must contact our Consumer Care team to place an order that ships to a PO box to ensure proper delivery. Failure to do so may result in a longer delivery time and additional shipping charges.
When will I receive my order?
An estimated range is provided at the top of this page. All items are shipped directly from our Lancaster, PA headquarters. Orders are typically processed and shipped in 1 business day via FedEx Home Delivery or USPS. You can also view this map from FedEx to estimate how long a shipment will take to arrive after it leaves our warehouse. We do not currently offer expedited shipping.
For more info, review our Shipping Policy and Return Policy in their entirety.