Low Planter Features:
Modern shape accentuates your indoor & outdoor decor
Ideal planter for a dish garden, miniature garden, or centerpiece
Self-watering planter keeps plants healthy with less frequent watering

Resin planters made with Artstone, a superior blend of stone & resin

Lightweight, durable, waterproof, frost-resistant, and UV-resistant
Perfect for succulents, herbs, or cacti
Removable plug allows for both indoor & outdoor use without a tray
Footed bottom provides airflow
Eco-friendly planter made with BPA-free, recycled materials
A perfect alternative to the traditional round pot, the Ella Low Square Planter adds a contemporary feel to any living space. With clean lines and a one-of-a-kind finish, this modern style can be used for indoor or outdoor planting. These resin planters are constructed with Artstone material, a lightweight, weather-resistant, and durable blend of stone and high-grade resin plastic.
The Ella Low Square Planter is easy to use and will last for years. It features a Water-Minder self-watering system, allowing your plants to stay hydrated with less frequent watering. When using outdoors or for growing succulents, make sure to remove the rubber stopper on the bottom of the planter to allow for proper drainage. Add some class to your foliage and use this planter for your next mini garden, party centerpiece, or dish garden!
Low Planters Create a Contemporary Look
With its sleek design, clean lines, and unique finish, this modern planter is a stunning addition to any living space, whether indoors or outdoors. Crafted from Artstone material, a lightweight and durable blend of stone and high-grade resin plastic, our low planters offer several advantages that make them stand out for your planting needs.
They're ideal for mini gardens, enabling you to showcase a variety of plants in a single, stylish container. You can also use these planters as captivating party centerpieces, adding a touch of sophistication and natural beauty to any event.
Additionally, low planters work exceptionally well in creating dish gardens. You can arrange different plant varieties and decorative elements to craft a visually stunning miniature landscape.


Low Planters Pair Beautifully with Other Planters
One of the key advantages of low planters like the Ella is their versatility. Their modern and minimalist aesthetic seamlessly complements various design styles, ranging from classic to contemporary.
They're well-suited for creating an eye-catching focal point in your garden, patio, or home interior. The clean lines and geometric shape of low square planters add a touch of sophistication and elegance to your foliage, enhancing the overall visual appeal of your plants.
Pairing low planters with other planters can create a visually dynamic and attractive display in your garden or living space. Here are some ideas on how to effectively combine low planters with different planter types:
Height Variation: One of the critical principles of design is creating height variations. Combine low planters with taller planters to add dimension to your arrangement. For example, you can place low planters alongside cylinder planters. This contrast in height creates an engaging visual composition that adds depth to your display.
Grouping: Grouping planters of different shapes and sizes can create an appealing cluster that draws attention. Arrange a collection of low planters with other planters of varying heights, such as round or triangular ones. Experiment with different arrangements, spacing them close together or slightly staggered to achieve a visually pleasing composition.
Color Coordination: Consider coordinating the colors of your planters to create a cohesive and harmonious display. Pair low planters with other decorative planters with similar color palettes or complementary hues. This coordination can tie the different planter types together and create a unified look.
Foliage Contrasts: Pay attention to the types of plants you choose for each planter. Consider selecting plants with different foliage textures, colors, and growth habits. This contrast in plant characteristics will further enhance the visual appeal of your planter pairing. For example, pair a low planter with lush, cascading foliage plants in a taller planter to create an eye-catching contrast.


Self-Watering Planters Make Life Easy
In addition to their aesthetic appeal, our low-square planters offer practical benefits. They include the innovative Water-Minder self-watering system, simplifying plant care and ensuring optimal hydration for your greenery.
This system reduces the frequency of watering required. That makes the planter perfect if you lead a busy lifestyle and can't water regularly.
Self-watering planters are also an excellent choice for less experienced gardeners. They remove the worry of under or overwatering your plants. They also produce healthier and lusher plants with minimal effort, so you can finally have a green thumb!


Resin Planters Last and Last
The Artstone material used in constructuing these resin planters provides several advantages. Lightweight, they're easy to move around, allowing you to rearrange your plants and experiment with different layouts effortlessly.
Despite their lightweight nature, resin planters are also highly durable and weather-resistant, making them suitable for indoor and outdoor use.
These low planters can withstand various weather conditions. They can even survive being left outside in the winter. Resin planters are waterproof, frost-resistant, and UV-resistant.


Planting Options are Endless in Low Planters
With their intriguing forms, succulents thrive in low planters and add a touch of contemporary elegance. Cascading plants like trailing ivy or delicate cascading petunias bring a graceful and enchanting appeal as they spill over the edges.
Compact herbs, such as aromatic basil or aromatic mint, provide a convenient source of fresh flavors and bring a refreshing green touch to low planters. Additionally, miniature roses and dwarf varieties of flowers offer bursts of color and charm.
No matter your preference, low planters elevate the aesthetic of any indoor or outdoor space. Explore all the possibilities of these versatile decorative planters.
How should I pot my plant?
Add a small amount of perlite medium on top of the Water-Minder area. Finish filling the planter to the planter's rim with a light to medium weight potting mix. Routinely adding plant food, according to plant's directions, will dramatically increase the health, beauty and fullness of the plants in your Ella Low Square Planter.
What is the Ella Low Square Planter made of?
The Ella Low Square Planter is constructed from Artstone material, which is a proprietary blend of resin, colorant, and crushed limestone. The result is a durable, weather-resistant resin planter that has a beautiful, marbled look throughout the material. Unlike other planters on the market with a painted finish, Artstone planters will never lose their pattern and can be used both indoors or outside.
Is the Ella Low Square Planter self-watering?
Yes! The Ella Low Square Planter has a built-in self-watering system called the Water-Minder. This removable insert creates a sub-irrigated reservoir at the bottom of the planter that allows water to seep through the screen. Your plants then absorb the water as needed.
How does the Water-Minder prevent overwatering & underwatering?
The Water-Minder self-watering feature prevents overwatering and underwatering as long as the drainage plug on the bottom of the planter is removed. This is because the water level will always drop to the top of the overflow drain. Your plant will then absorb the water as needed.
If you're worried about underwatering and/or if it's hard to tell if the plant is dry, then we recommend watering frequently to avoid any chance of underwatering. That ensures there is always water available in the reservoir. Just make sure the drainage plug is removed so that the water does not overfill the reservoir, potentially causing watering-logging and root-rot.
Do I need a saucer when using the planter indoors?
A saucer is not needed when using our planters indoors unless you decide to remove the drainage plug from the bottom of the planter. The only downside to keeping the drainage plug in is that you have to be mindful of overwatering. That is because with the drainage plug left in, any excess water will no longer automatically drop to the top of the overflow drain.
Does the Ella Low Square Planter have drainage holes?
There is a removable drainage plug on the bottom of the planter. This allows the water level to drop to the top of the overflow drain.
When using the planter outdoors, remove the drainage plug to prevent water-logging and root-rot.
How is this an eco-friendly planter?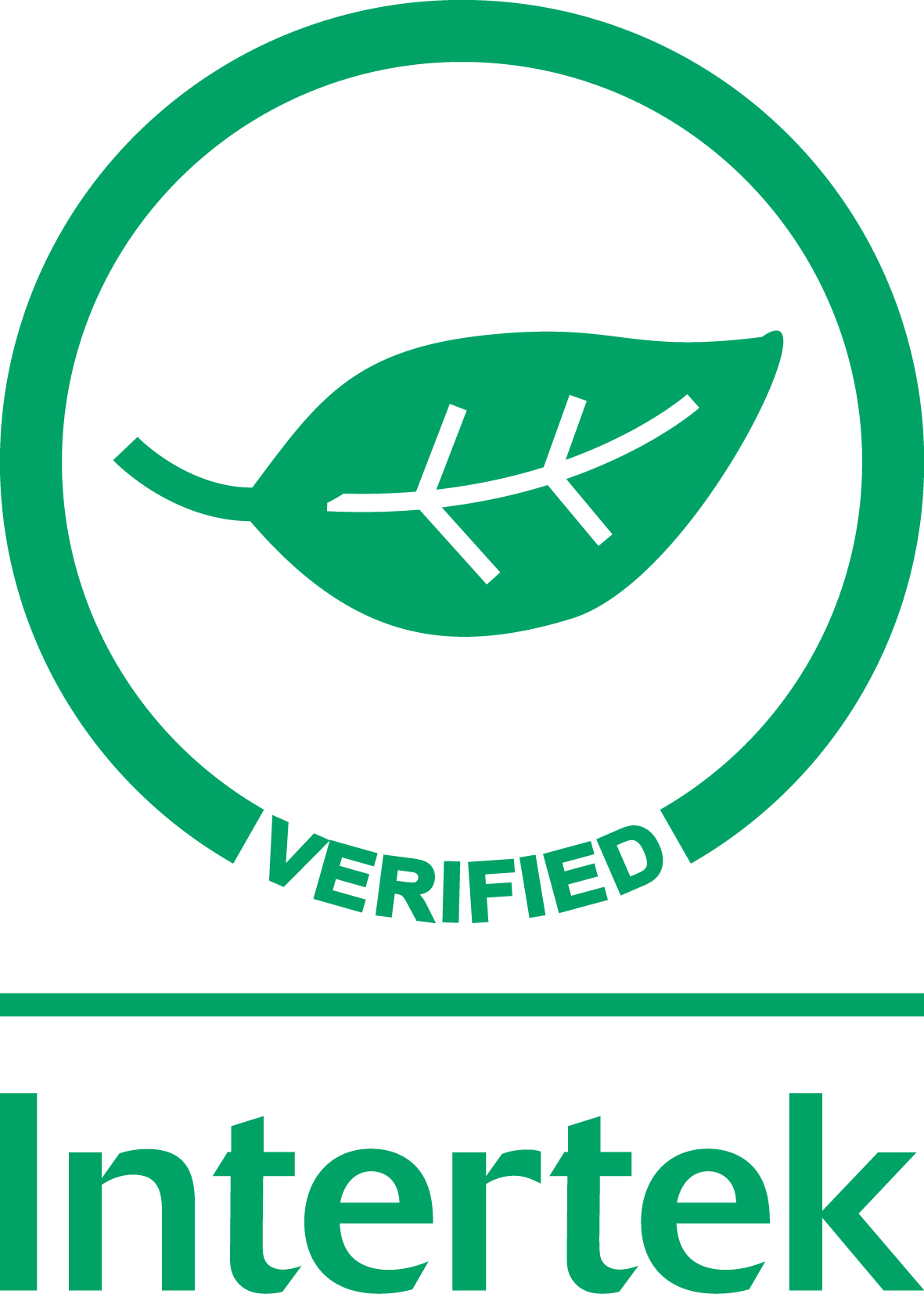 All our Artstone self-watering planters have been independently verified by Intertek to be made of at least 50% recycled materials.
The Ella Low Square Planter has received Intertek's Green Leaf Mark.
How much do the Ella Low Square Planters weigh?
The weight of these resin planters varies by size as follows:
10-Inch: 1.8 lbs.
12-Inch: 2.5 lbs.
Where is the Ella Low Square Planter manufactured?
The Ella Low Square Planter is manufactured and imported from our partner in Malaysia.
Do you ship outside the United States?
We ship internationally to Canada only. We recommend using a freight forwarding service, such as DHL, if you wish to order and ship outside of the U.S. or Canada. All shipments from our facility must be sent to a U.S.- or Canadian-based address.
| | |
| --- | --- |
| Order Total | Shipping Charge |
| | |
| | |
*Flat rate and free shipping only apply within the Contiguous U.S. All shipments outside the lower 48 United States will be charged a shipping cost.
Handling + Shipping Insurance - This $0.97 fee helps offset the rising costs we're incurring around fulfillment. It also allows us to continue offering free replacements for lost, stolen, or damaged packages. Although shipping carriers are usually the one at fault, they almost always put the burden back on businesses to cover those expenses.
PO Boxes - Please note that you must contact our Consumer Care team to place an order that ships to a PO box to ensure proper delivery. Failure to do so may result in a longer delivery time and additional shipping charges.
When will I receive my order?
An estimated range is provided at the top of this page. All items are shipped directly from our Lancaster, PA headquarters. Orders are typically processed and shipped in 1 business day via FedEx Home Delivery or USPS. You can also view this map from FedEx to estimate how long a shipment will take to arrive after it leaves our warehouse. We do not currently offer expedited shipping.
For more info, review our Shipping Policy and Return Policy in their entirety.